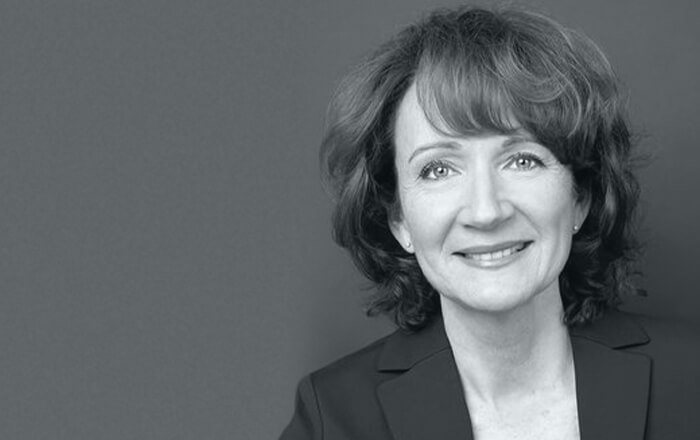 Sowing the seeds of entrepreneurship and healthy living.
If you ask Marie-France, she'll say that she practised sports like most other kids: active without being athletic. It wasn't until in 2004, though—when the family company in which she was very involved was sold—that she decided to make sports a major part of her life. It began step by step, with walking, then she picked up the pace and started jogging, then dove into swimming. She set goals for herself and tried her first 10k run, then a half marathon and a few sprint triathlons. Today, she enjoys working out almost daily. And, as she puts it, "I'm OK, you know, I can keep up with the pack without necessarily breaking any records.'
A seasoned businessperson from a family of established entrepreneurs, Marie-France is also a mother of three, two of whom are daughters. For one of them, sports came naturally, while for the other, the interest was a while in the making. Marie-France tried to encourage her to be more active by every means possible, but nothing seemed to work. So, instead, she decided to simply lead by example and sure enough, her daughter caught up. Today, both her daughters are mothers themselves, with successful careers of their own, driven by the same entrepreneurial DNA they inherited. This year, the FitSpirit Mother/Daughter Challenge will provide them with a welcome opportunity to set their busy lives aside and unite once again in their love of sports.
Marie-France is currently Vice-President of Groupe Camada, her family's private equity company, which participates in the development of local businesses and has a long-standing involvement in promoting women and girls in their community. It's a program that she herself benefitted from when trying to compete in a male-dominated environment. Naturally, Marie-France believes strongly in the importance of fostering solidarity between women and in the power of networking. Today, when she takes a look back at her journey, she's proud to have sowed the seeds of entrepreneurship and healthy lifestyles in her three children, all of whom are, as she says, blooming nicely.