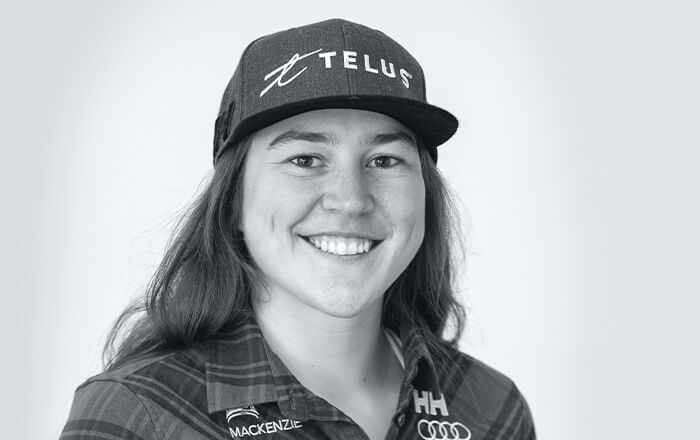 Find your passion and go for it!
Laurence grew up in the heart of a vast natural playground: Mont Saint-Anne, Québec. This unique environment, combined with her parents' love of sports, led her to spend her days outdoors and try a wide variety of sports, like swimming, cycling and running. She started skiing when she was five and was immediately hooked. So, naturally, she became better and better, until it was a veritable passion fuelled by a competitive drive.
Now 26, Laurence is in training for the 2022 Olympics in Beijing. Between practices and World Cup competitions, this top athlete earned a degree in computer science from the University of Vermont in 2019 and is now pursuing part-time studies in electrical engineering at the École Polytechnique, with the hope of joining the biomedical engineering program soon. In the meantime, Laurence juggles a busy schedule of sports, school and social life, doing everything she can to ensure that one doesn't compromise the other.
Laurence first became familiar with SheActive last year, when her father invited her to participate in a fundraising event. She was immediately challenged by the organization's mission. Like many, she had a personal understanding of how athletic girls are seen as less feminine and that for them, sports were seen as less natural, of lesser value. But, like all the challenges in her life, Laurence rises above and, with a great sense of pride, she'll be taking part in this year's FitSpirit Mother/Daughter Challenge with her mother.