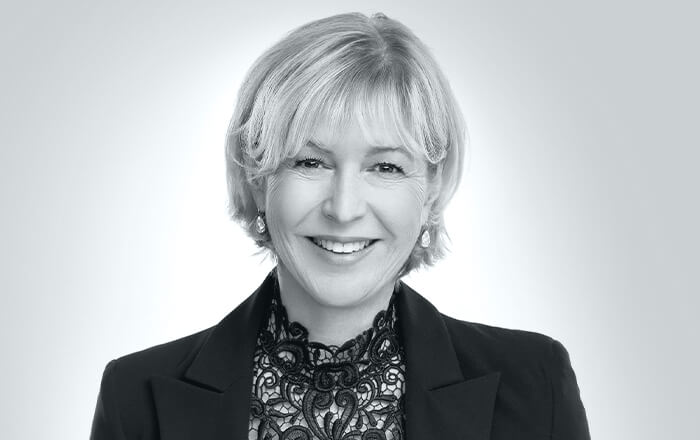 Sports: your teammate for success.
Nathalie is the very definition of sporty. Throughout her childhood and teen years, she competed in downhill skiing, figure skating, diving and team sports, like football and volleyball. And today, her need to be physically active is as compelling as ever. While at her chalet in winter, she loves cross-country skiing and snowshoeing. She also works out regularly in the small gym she built in her home and enjoys hunting for moose and deer—an activity that offers her long walks in the forest while working on mindfulness and concentration. To her, it's just one more welcome way maintain good physical and mental health.
Nathalie recognizes that when you start sports early, and make them a regular part of your life, they become second nature. It's a belief and an attitude she was determined to impart to her daughter, Alicia, now 22, and her daughter-in-law, Vanessa, 36, who's also a mother of two little girls of her own. It's clear that she succeeded; this dynamic group of four women and girls will soon be joining forces to take part in the upcoming FitSpirit Mother/Daughter Challenge
In life as in sports, Nathalie knows how to outdo herself, never shying away from a good challenge, especially when she's got the right team with her. Today, that's the Quebecor Team, one she's been a member of for the past 34 years. Nathalie also knows how sports can help you forge lasting bonds, and her team spirit is proof positive. No matter what position she's held at TVA—from her early roles up to her current position as General Manager of TVA Quebec and Managing Director of Sales at TVA Quebec and the Journal de Quebec—she's always been a team player.
Despite her hectic life, Nathalie has always been involved in her community. She currently sits on the board of directors of Opération Enfant Soleil and the CHU de Québec Foundation, in addition to sitting on the organizing committee of 'Québec Ville en rose.' If you ask Nathalie, she'll tell you how important sports have been in her many accomplishments, helping her develop a keen appreciation for hard work, discipline and determination—three qualities that continue to serve her well even today.