FitSpirit is pleased to present this team's leader as part of the 2022 edition of the FitSpirit Mother/Daughter Challenge:

Naomi Bilodeau
Managing Director, Credit Capital Markets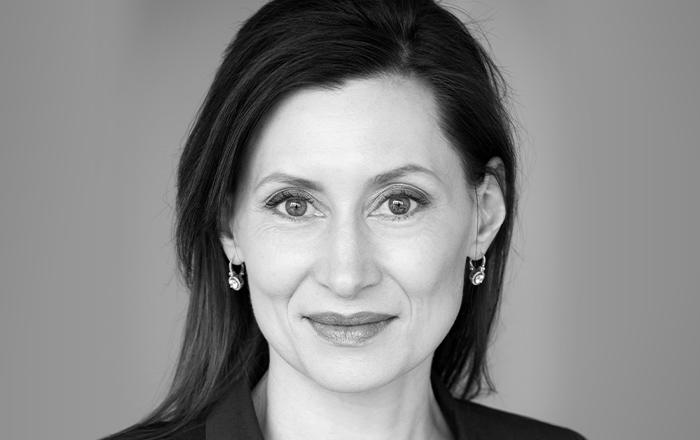 Sports boost your morale!
Naomi grew up in a large, predominantly female family. She is the eldest of four girls and a boy, all of whom took part in activities like ballet, figure skating and other individual sports. She tried competitive sports for a while, but stopped as a teen, when her mentality and needs changed. During this stage, we can easily wonder what the point is of continuing with sports if they were not a clear goal in her life.
Later, the desire to perform well in winter sports motivated Naomi to engage in some new leisure activities, like swimming and yoga, which offered the flexibility she needed to integrate them into her long hours at work and three kids at home. With a non-traditional career path, this woman has since benefited from the positive effects of being active on her outlook on life and her mood. She is glad that her children have also found activities that make them feel good about themselves and smile.
In her professional life, Naomi is working her way through the competitive world of high finance. Early on, she learned how to make her mark by seizing every opportunity and navigating change with ease. As a committed leader striving for more, Naomi gets an immense sense of satisfaction from the world of finance, helping Quebec's leading companies' stake their place on the international scene, while acting as a role model for younger women seeking a healthy balance between their personal and professional lives, in a field where few women thrive.
This National Bank Financial Executive will soon be taking part in the FitSpirit Mother/Daughter Challenge with her daughter to support FitSpirit's mission and to help encourage girls and women to be active in their own lives.
"I'm taking part in the FitSpirit Mother/Daughter Challenge because sports are fun and super important. Team sports are a great way to make friends, and I think everyone should get involved in sport. Being small for my age and small in general, I also participate in sports to help inspire the bigger, older girls, like teenagers. Maybe if they see that a small girl like me can play sports, they'll think they can, too." – Augustine, 11 years old, Naomi's daughter